About Us
Maruthi Agencies, a 37 years old leading Pharmaceutical distributor from Hyderabad is providing Honest and Sincere Healthcare services across Andhra Pradesh and Telangana. Maruthi Agencies as a firm is committed to extend its best services and cooperation to its customer.

Sri Raman Lal Gupta, B.Tech who wanted to diversify family business of pearls and Jewellery laid its foundation stone in the year 1977. His hard work, commitment, modern outlook and guidance have motivated the organization to grow extensively.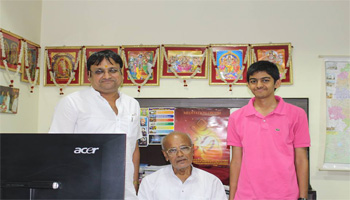 Customers and Products Maruthi Agencies offers Medicine distribution services to more than 1200 retail customers along with well-known organized retail chains, corporate and Govt. hospitals around Hyderabad & Secundrabad and across the State of Andhra Pradesh and Telangana. Its 100+ committed staff contributes to day to day business. It deals with 12000 products.

Role of Technology Maruthi Agencies truly believes the role of Information technology in managing and accelerating the business growth. It understands the power of technology and hence keeps aside a significant IT budget and invests in all the latest technologies for automating its business processes on regular basis.

In order to provide best services to its customers and smoothly run its business, it adapts a tech-savvy approach and equips with the modern technology. To achieve its target, Maruthi Agencies joined hands with its technology partners Metalinks Software and DAKSH Services.

Metalinks Software, a pioneer in pharmaceutical software with its in-depth domain knowledge in pharmaceutical distribution has played a key role in empowering our organization in sustaining and growing.